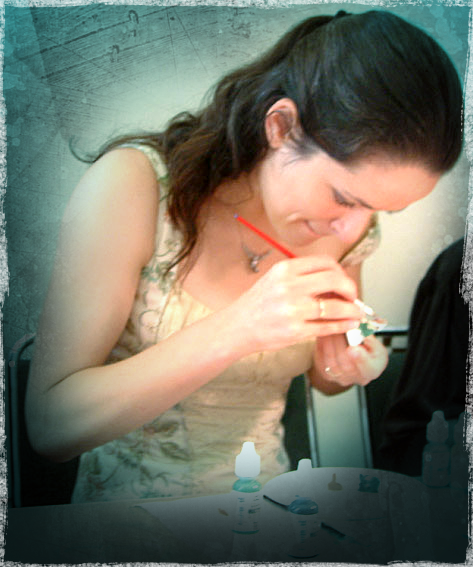 I'm fond of cats, bugs, fish, hiking, and anything that seems like a good idea at the time.
Painting miniatures has seemed like a good idea for quite a while. I started in 2002, and have been painting professionally since 2003. The companies I worked for include: Crocodile Games, Darksword Miniatures, Reaper Miniatures, and Freebooter.
My commission days are over now – commissions were a fantastic way to pay for a degree in biochemistry. However I've gotten myself a grown-up type job, and get to paint for fun again.
My first foray into painting competitions got me a 2nd place in the 2003 Golden Demons. That's when I learned that I enjoy a good painting competition. Since then, I've won a number of them, including: Crystal Brush, Gencon, Privateer Press, Reapercon, and Salute.
The galleries on this site go back until 2006(ish). If you want to see more of my work, including the earlier pieces, check out my gallery at Coolminiornot.com.